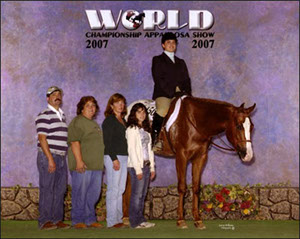 JEM Farm Appaloosas is owned and operated by Larry and Donna Sorrell, their three children Justin, Megan and Erin.
Our Interest
Raising, showing and breeding Appaloosas. We also have Paints and POA ponies which are used by our students and 4-H members along with our Appaloosas. We are actively involved in 4-H especially the Tangled Reins 4-H Club, Franklin Trail Riders, Dannemora Riding Club, The Colorado Ranger Horse Association and our Regional Appaloosa Club: The Lake Champlain Appaloosa Club.
What does JEM stand for?
Well there is a simple enough reason J. E. M. stands for the first initial of each of our
children's names Justin , Erin, Megan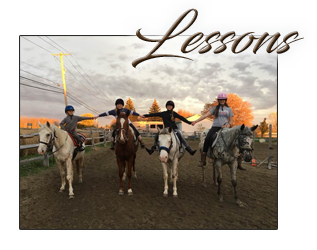 We offer lessons from the very beginners through advanced. ALL AGES. We have students starting as young as 2 to those who always wanted to ride in their 60s and 70s. It's never too early or too late! Riding is all about fun here at JEM Farm we have students that show but a large majority of our students just want to learn how to ride and have fun. Everyone is welcome!
WHAT WE TEACH
We instruct English and Western disciplines including teaching pleasure, patterns, trail class obstacles, equitation and jumping. Of course while always having fun!
Lessons are given Days, evenings and weekends. Please call to set up a day!
Our goal here at JEM Farm is to make riding a family event. Parents, grandparents, aunt & uncles are encouraged to take lessons along with kids. Having fun while learning to ride is our motto.
EXTRA FUN FOR STUDENTS
We hold a spring and fall informal farm fun horse show each year for families to get together and all show what they have learned and to have fun.
Left Photo from 2017 Fall Fun Show
OUR HORSES
We have solid, quiet, very laid back lesson horses & ponies to learn on with different levels of experiences so there is always a horse or pony for everyone!
Cost per lesson
$25 for an hour riding with a group
$30 for an hour private riding
*Students learn to groom and tack up their horses as if it were their own.
30+years riding, showing, training experience.